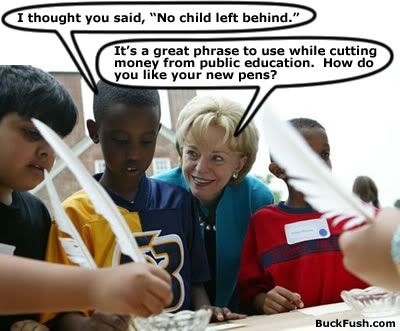 Bush's "No Child's Behind Left" Act



What does Bush's budget mean for education?



Forty-eight education programs would be eliminated, including one for ridding drugs from schools.

In all, more than 150 government-wide programs would be eliminated or slashed deeply, including Amtrak subsidies, oil and gas research, and grants to communities hiring police officers.

Read it and weep:

I know it sounds bad, but look on the bright side. Whenever a door shuts, another one opens. Your kids can always raise the money for college tuition by selling pot at school--nobody's gonna catch 'em.